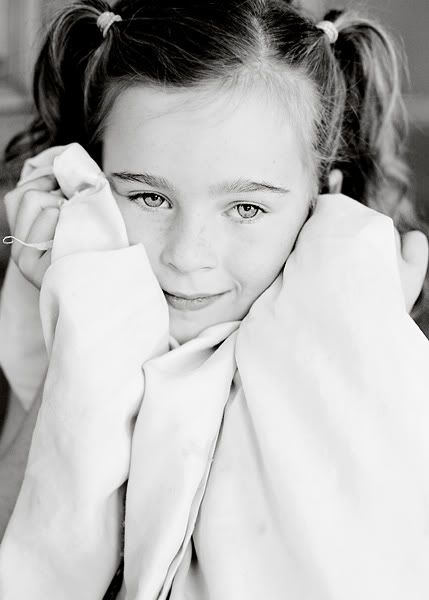 It all started when little Z was about 2...somehow she became tremendously attached to a beautiful soft,

pink

blanket that her Great Grandma N made her (thanks Grandma!!). That blanket has pretty much never left her side since...well ok SHE DOES go to school, dance, friend's, etc without it...but at home and ESPECIALLY at night, it has been a constant companion. Once a few years ago we left it in a hotel by accident and had to have it shipped home asap....

Alas, the time has come to retire this faithful friend. It has been sewn and resewn and is basically in shreds....Z has taken to climbing inside it lately & cuddling up with the lining & batting. Bless Grandma L who made Z
a new blankie for her birthday this year. She is already cuddling up with her new friend & had no trouble tossing the old one. I did, however, HAVE to document this event...this blanket did get us all few its share of illnesses, long nights & sad days.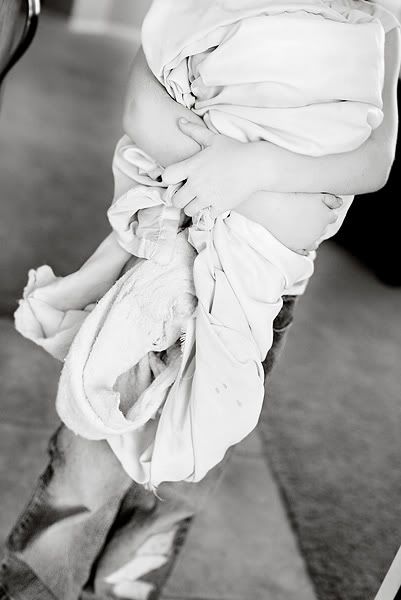 P.S. I HAD to convert these pictures to black & white as the color of this blanket is....ummm....well lets just say it is no longer pink. ;)