Ok, I know....I KNOW...Christmas was ummmm wh
at 3 weeks ago, but hey at least I'm gonna mention it. It WAS a fantastic day. COLD & rai
ny...well cold to us Phoenix folk anyway. It was nice...no shorts & t-shirts f
or 2008 which ma
kes me very happy. I actually did not take a single picture on Christmas...not with my own camera anyway and only snapped just a few at my Mom's with her
camera when we got over there. I have a hard time enjoying the excitement and taking pictures at the same time. Must try to be better at that. Anyways, it was good. Yummy food, fantastic gifts, lots
of fa
mily & laughter. My kind of day. Here are a few of the few images I got of our spectacular celebration...
.
first off...one of my FAVORITE gifts. my mom made us gi
rls these CUTE CU
TE CUTE aprons. makes cleaning WAY more fun...
(can
you guess which one i
s me???....hint..my pants are NEVER quite long e
nough
..I'm a dork...and I have really long legs....and I sometimes forget to wear my wedding ring...and I love my new tennis shoes from my husband...ok I guess I gave it away)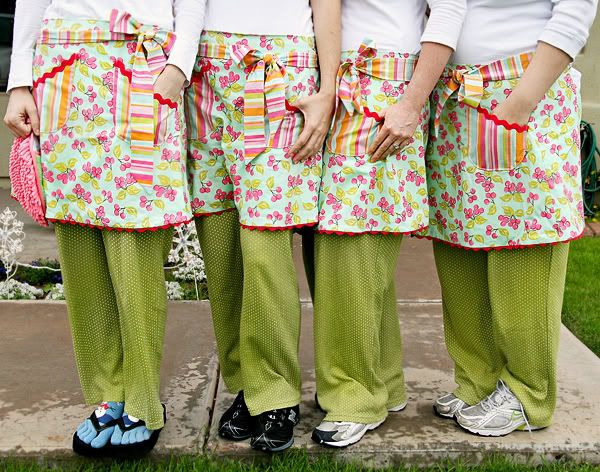 Next up my little cutie...this is TOTALLY her. Girlie all the way. Adore the combination...HEY her pants are long enough! What gives?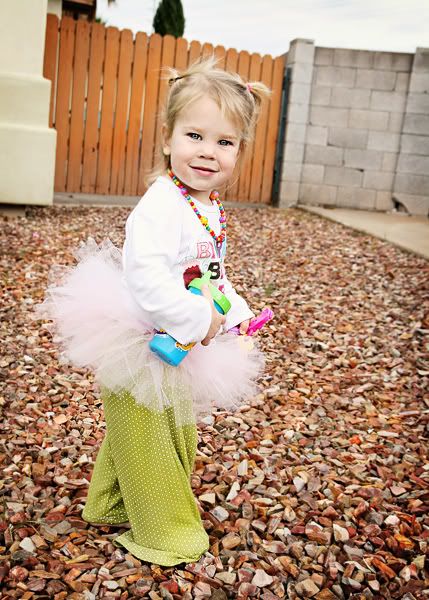 And my little superhero...off to save the universe or the planet or the neighborhood...whichever comes first...
my VERY cooperative girls...always

extremely

excited to be photographed...
ok, maybe ONE of them is cooperative...
gotta love messy faces. Seriously I DO!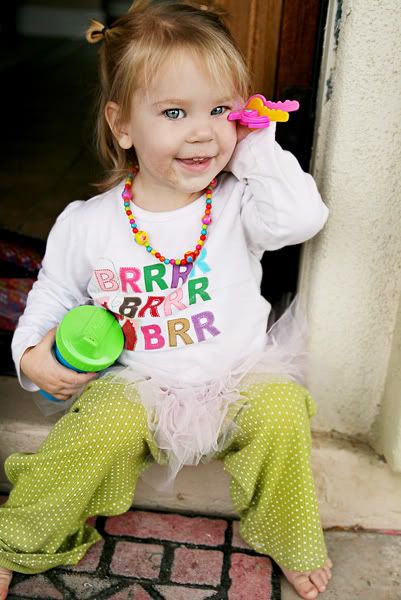 and finally Miss Zoe. She had NO interest in picture taking, but was willing to share some of her favorite gifts. You will notice the bell (anyone who has seen Polar Express can understand this one), the "diamond" (yes friends, she asked for DIAMONDS!!!??! I was thinking honey...Mommy ain't even getting dimaonds, but heck why not. Notice the cut, clarity...SIZE!!! Thank you Michaels...ahem I mean Santa! This was by far her favorite gift.) And finally we have the Hannah Montana pin. Sigh...ok yes, we are now officially in the Hannah Montana phase. And sadly all of us in the house are singing along with the new CD. Hey, it's catchy!

Merry Christmas my friends!!