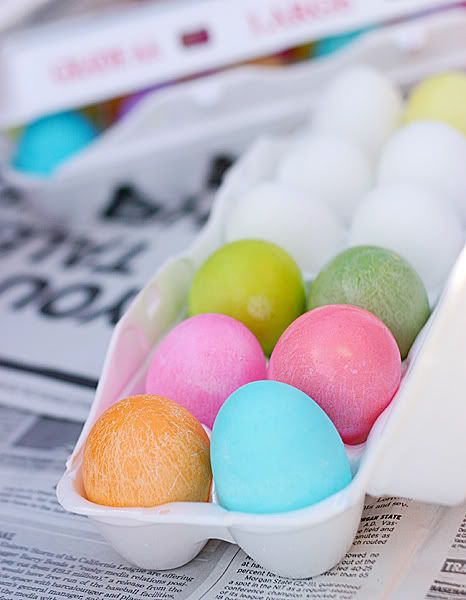 I love Easter.

I love its meaning, I love that

spring is in the air

, the

flowers are blooming

& the world is reborn. New dresses, egg hunts & lots of family time, what more can you ask for.
One thing I really enjoy each Easter is

coloring eggs

with the kids. I love the

great colors

, I love watching my kids faces light up as they watch an ordinary white egg turn to

pink

,

purple

,

blue

and every color in between. Plus it is a great opportunity for picture time.
This year we hung out at
grandma's house
with the cousins & had a great time

coloring eggs

& ourselves in the process.
Group shot of my kiddos...don't you love how they all look my way???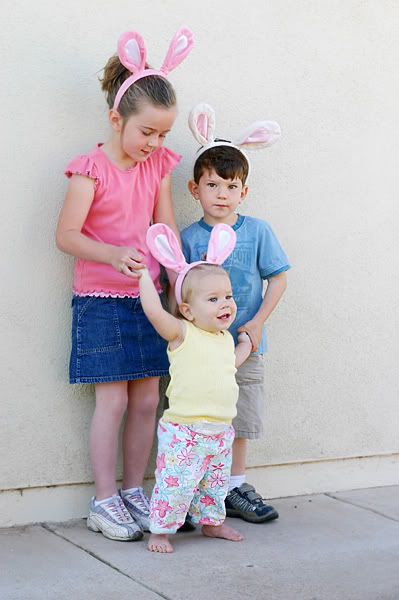 Sweet cousin E's first Easter...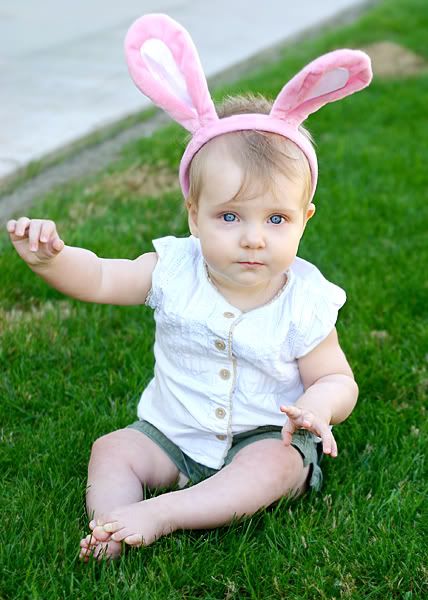 My bunny, little B...ain't she cute?!?!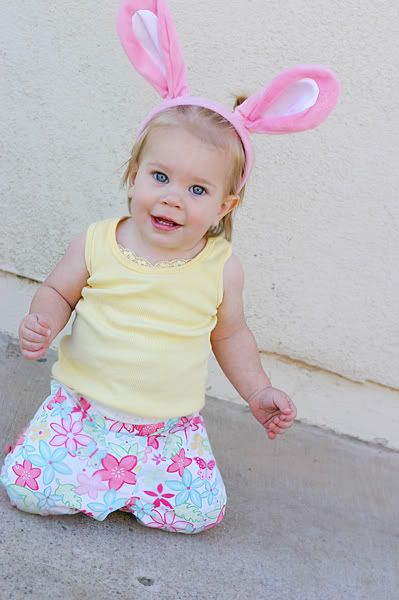 Little cousin A always runs away when I point the camera his way, caught this one though. He & B look so much alike, they could be siblings...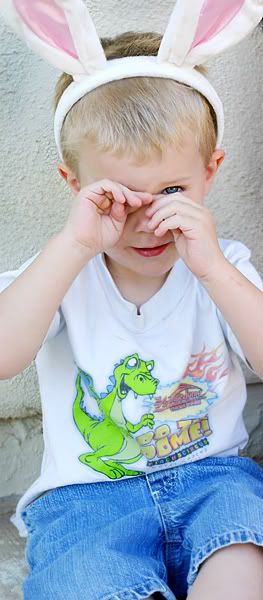 Now we get down to business...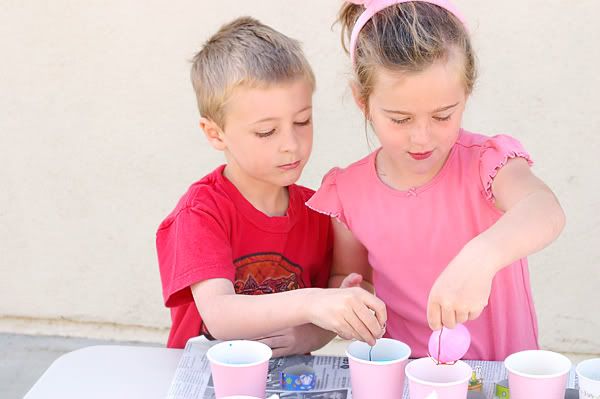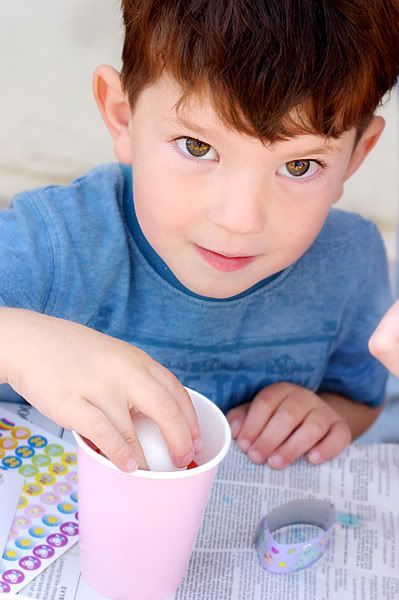 I LOVE this face!!!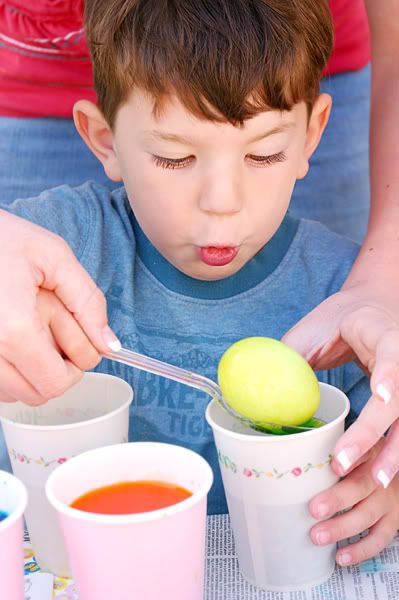 Now, why does it seem like I always get a shot like this??? Hmmm, wonder if my kids ever get sick of being photographed?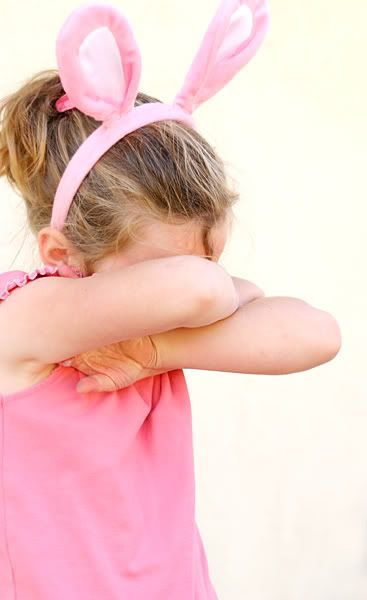 Little A managed to color his toes too, and his face and his shirt, etc, etc, etc....hahaha, good times had by all.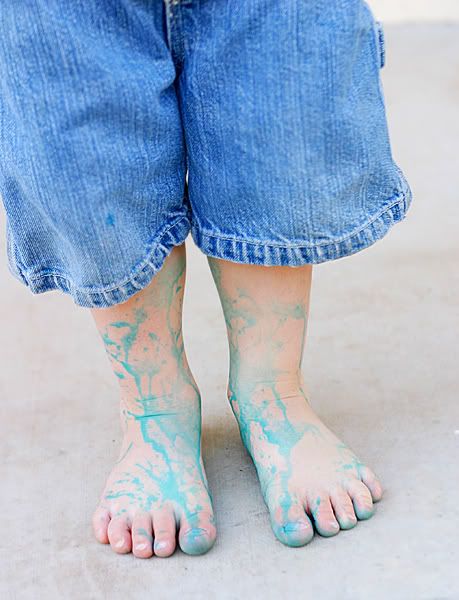 Happy Easter!!